Are you a graduate of an ALX Tech Programme?
To qualify for Gold Fellowship, you need to have graduated from an ALX tech course. Did you graduate from one of the following ALX tech programmes?
ALX Software Engineering
Udacity Cloud Devops
Udacity Data Analyst
Udacity Full Stack Developer
Udacity Javascript Developer
Udacity Cloud Developer
Eligibility
To be eligible for Gold Fellowship, sign up for
a tech course today at
What is Gold Fellowship
The Gold Fellowship is an exceptional talent experience designed to take your tech career to new heights.
The aim of the Gold Fellowship is to turbocharge your career growth, empowering you to take on the world as one of our top tech talents.
Get a Taste of All That The Gold Fellowship Has To Offer!
Hear from some of our Gold Fellows about what it means to be part of this exclusive community of top tech professionals.
What You'll Get
Experience Gold Fellowship Benefits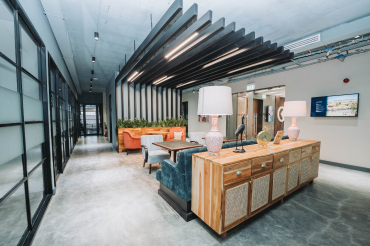 A Workspace to Thrive
High-speed internet and IT support

Multi-purpose spaces designed for individual work, team meetings and networking

Boost your productivity in an elevated professional space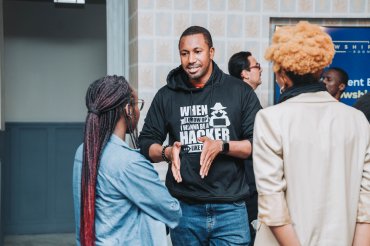 A Dedicated Pathfinder
Work together to chart a course for your career path and receive guidance along the way
Partner with a dedicated Pathfinder to represent you to top employers
Collaborate on contract negotiation to secure the best possible deals for your career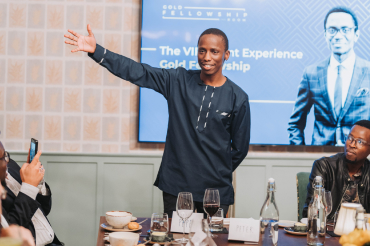 Lifelong Learning
Access to a wide range of learning opportunities, masterclasses and workshops to keep you up-to-date and skilled in the latest tech trends and insights

Opportunities to grow, build your network, and stay ahead of the curve

Personalised career coaching and mentorship from industry experts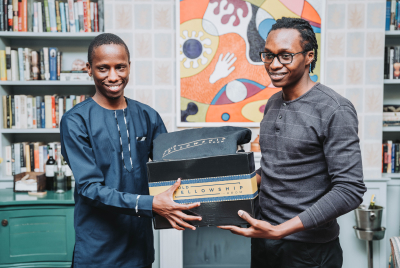 Gain Access to Perks
If you are selected to become a Gold Fellow, you will have the opportunity to join an elite community of the top 5-10% of our talent pool, unlocking a range of benefits and perks that are reserved exclusively for Gold Fellows.
More Benefits
Premium Benefits With Legacy Points Gold
Legacy Points Gold is a premium tier of the Legacy Points programme, exclusively available to Gold Fellows
This elevated tier offers exciting perks that can only be unlocked through the Gold Fellowship
By being a Gold Fellow you can earn Legacy Points at a faster rate and gain access to a variety of rewards and advantages for you to enjoy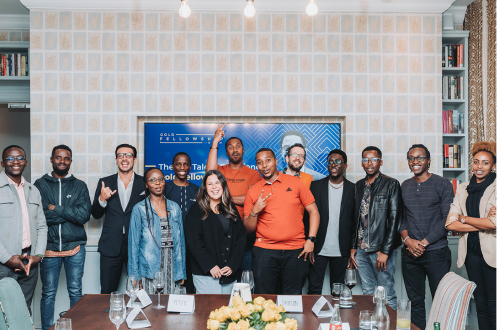 The Journey
We're committed to helping you achieve your career goals. Here's what you can expect on your Gold Fellowship journey.
Application
Demonstrate why you're among the top 5-10% of our talent pool by showcasing your skills and experience. To be eligible for the Gold Fellowship, you must first successfully complete your ALX Tech programme.
Selection
Our rigorous selection process ensures that only the best and brightest are invited to become Gold Fellows. The Gold Fellowship Assessment tests your technical skills, your general cognitive ability and your English proficiency. The technical assessment will be based on the programme you have taken at ALX. If you pass the assessment, you will be invited for an interview.
Onboarding
Get ready to join an elite community of top performers and gain access to exclusive benefits and opportunities.
Career Growth
Take advantage of personalised career coaching, mentorship and lifelong learning opportunities to advance your professional growth.
Recognition
Be recognised as a top talent by employers and gain priority consideration for jobs and career advancement opportunities.
Unlock Exciting Benefits
As a Gold Fellow, you will continue to access a range of impactful benefits that serve your professional development, including a dedicated workspace in your city, a Pathfinder who serves as your career coach, premium networking events, and so much more.
Who is eligible to apply for the Gold Fellowship?
You must be a successful graduate of one of ALX's tech programmes to be eligible to apply for the Gold Fellowship. These currently include Software Engineering, Data Analytics, Cloud Developer, Full Stack Developer, Javascript Developer.
What does the selection process entail?
The selection process includes a rigorous online assessment along with an in-person interview at one of our city hubs (Nairobi, Kigali, Lagos, Accra, Casablanca, Johannesburg). If you are not located in and/or cannot travel to one of our hubs, we will reach out to advise on the next steps for your interview process.
How long will the online assessment take?
It will take around 2 hours to complete, and you will have 7 days to complete it. You must take the assessment in one go.
How much does the Gold Fellowship cost?
The Gold Fellowship is free for Fellows. Employers are charged a 15-25% commission fee on your salary to cover the cost of the benefits you receive.
Does the Gold Fellowship guarantee a job?
Joining the Gold Fellowship does not guarantee a job. However, The ROOM will actively assist Gold Fellows in finding and accessing job opportunities and invest resources in marketing Gold Fellows to potential employers. Fellows are expected to actively participate in their job search, diligently prepare for interviews, and consistently maintain their efforts in the job market.
What is the role of a Pathfinder?
A Pathfinder is a talent agent who can help you find opportunities, review your CV, touch up your cover letter, and much more. As a dedicated career coach, their role is to support your professional development.
Can I join the Gold Fellowship if I already have a job?
Yes, joining the Gold Fellowship will not negatively impact your current job. The commission fee is charged to employers only when you start a new role after signing the Representation Agreement.
Need more information about the Gold Fellowship?
If you have any further questions, please reach out to us at fellowship@theroom.com.